What are you quilting? Maybe you just finished amazing that you want to share with everyone! Maybe it was a quick and easy project for a baby quilt. Is it a scrap quilt? A jelly roll quilt? Or is it something for yourself?
As you can see I have nothing on the machine right now but that will be changing soon. One of the things I love about quilting for others is the variety of thing I get to see.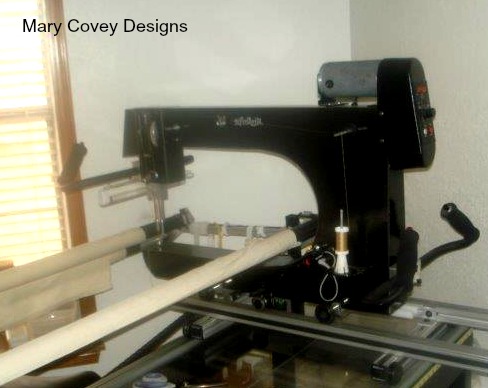 If I am stuck on picking color combinations, I look at what others have put together that I like.
When I need direction on what to start as my next project I take a trip my local quilt shop to check out the newest books or patterns. Sometimes I get too inspired and come home with more than enough for one project. The project below is a new pattern series that is being taught by Elsie Ridgley at the Cotton Patch.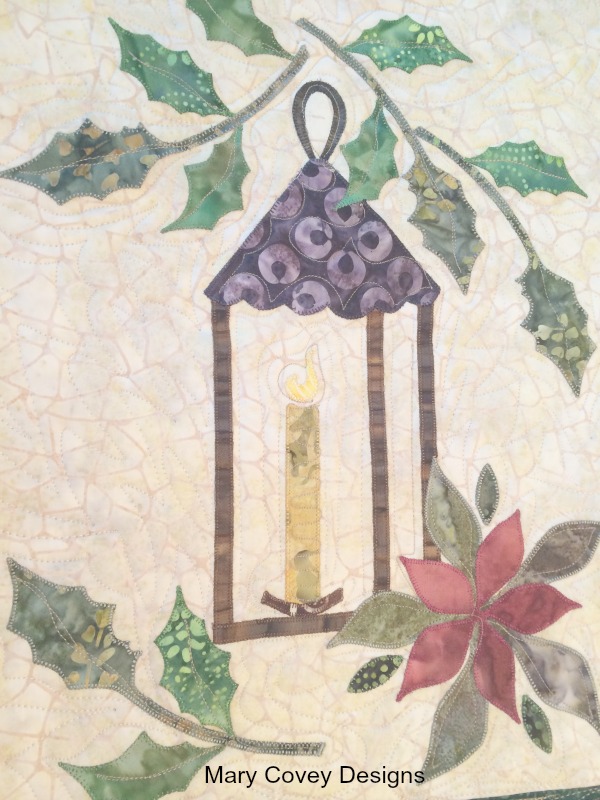 I hope you will share what you are working on with me. Email me a picture of your projects. If you have a question the you think I can help with  let me know. I look forward to hearing from you.
P.S.
I lot of you have asked about the "Mary Covey Designs" that appears on most of my blog photos. I do not design or make most of the projects in the photos. But I do long arm quilting on them, take the photos, and  tag them with my blog name "Mary Covey Designs". In the future the text will read "photo by Mary Covey Designs" if I took the photo. It will read "Mary Covey Designs" if the project was created by me.