By Mary Covey
Whither you are machine quilting your quilt yourself or sending it to a machine quilter to quilt for you, there are a few tips that will help your quilt have a better finished look.
1.  Check your borders to make sure that they are flat, the seams are straight, and the corners are square. The quilt below (made by Elsie Ridgley quilted by me) is a great example of this.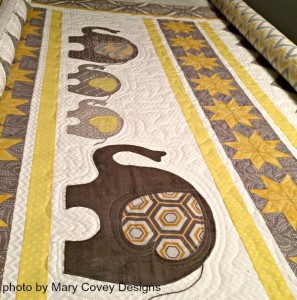 2.  It is important for the back of your quilt to lay flat also. First be sure to have a straight and even seam. Trimming the selvage and pressing the seam open before quilting will help keep the back from puckering.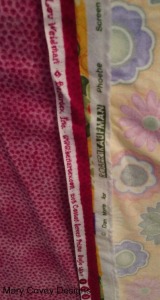 This is an example of an uneven seam that has untrimmed selvages and has not been pressed.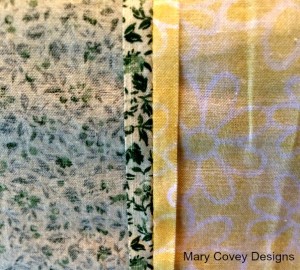 This is an example of a good even seam that has trimmed selvages and pressed seams.
3.  Finally, use good quality thread and batting. I prefer 100% cotton thread like Aurifil or Signature. The same is true for batting choose a good quality natural fiber batting like Warm & Natural. If you prefer a light weight batting Hobbs Heirloom is 80% cotton/20%polyester. Both battings will withstand the test of time.