By Mary Covey
I believe that a good photo is the best present that anyone can give or receive. Every photo represents a moment and memory in time. I try to take as many photos as I can, so that a history can be created of how our family has changed. Sometimes they turn out good sometimes not so good. So isn't it wonderful when you find a photographer that captures a beautiful photo of your family?
As many hours as we put into the making of a quilt, most of us think of our quilts as family. But have you ever thought of having them photographed? Well, recently I did just that. I used Sarah Chloe Photography studio to make a photo history of my quilts.  Sarah Neumyer is the owner and talented photographer that helped me with my project.
It was interesting to watch Sarah work. After looking through my stack of quilts she developed a plan. Much like a quilter pulls her fabrics together for a project, Sarah pulled together her props and ideas for the locations. We started at her studio in Bixby. The Scrappy Star quilt was taken on the steps of an old barn behind her studio.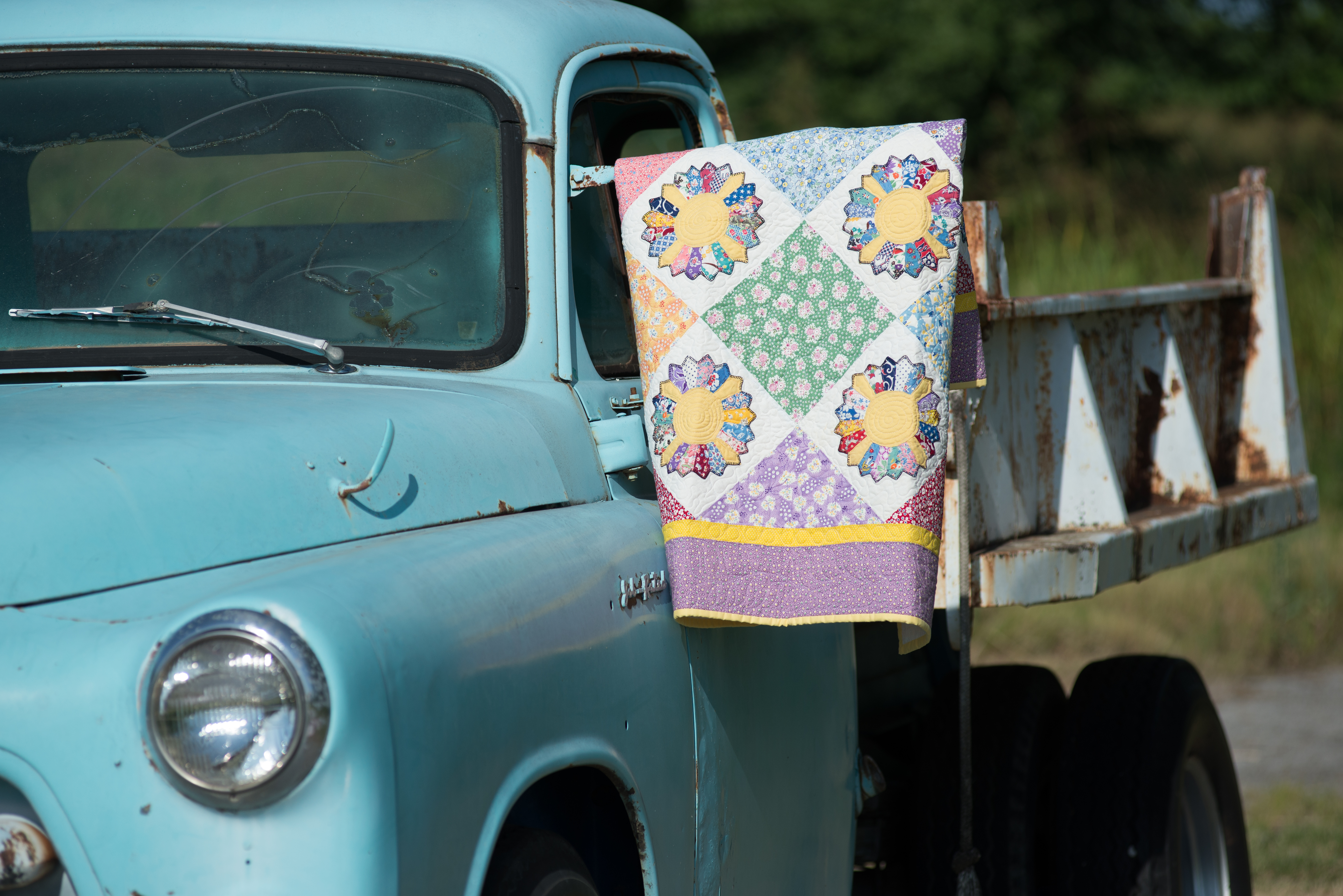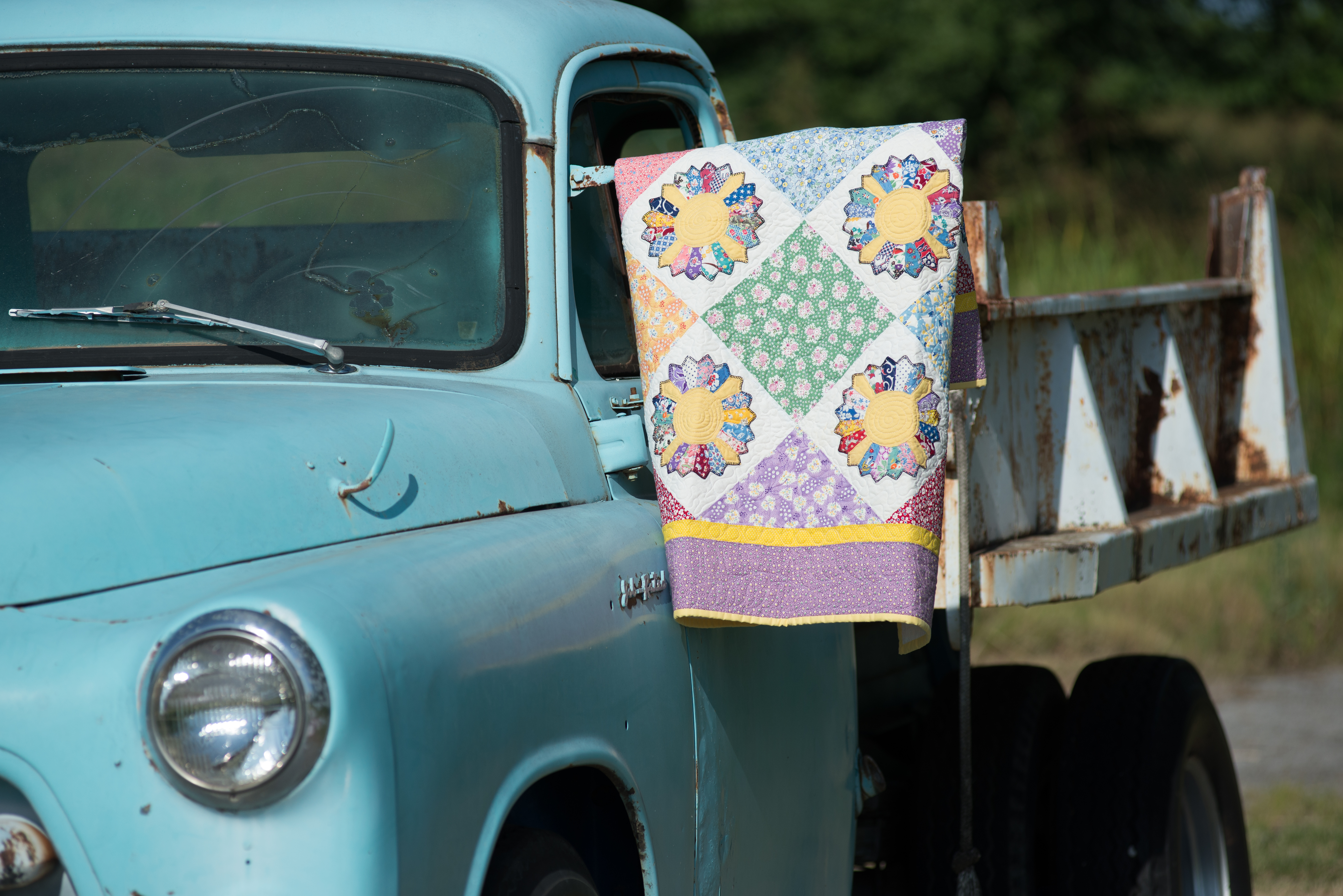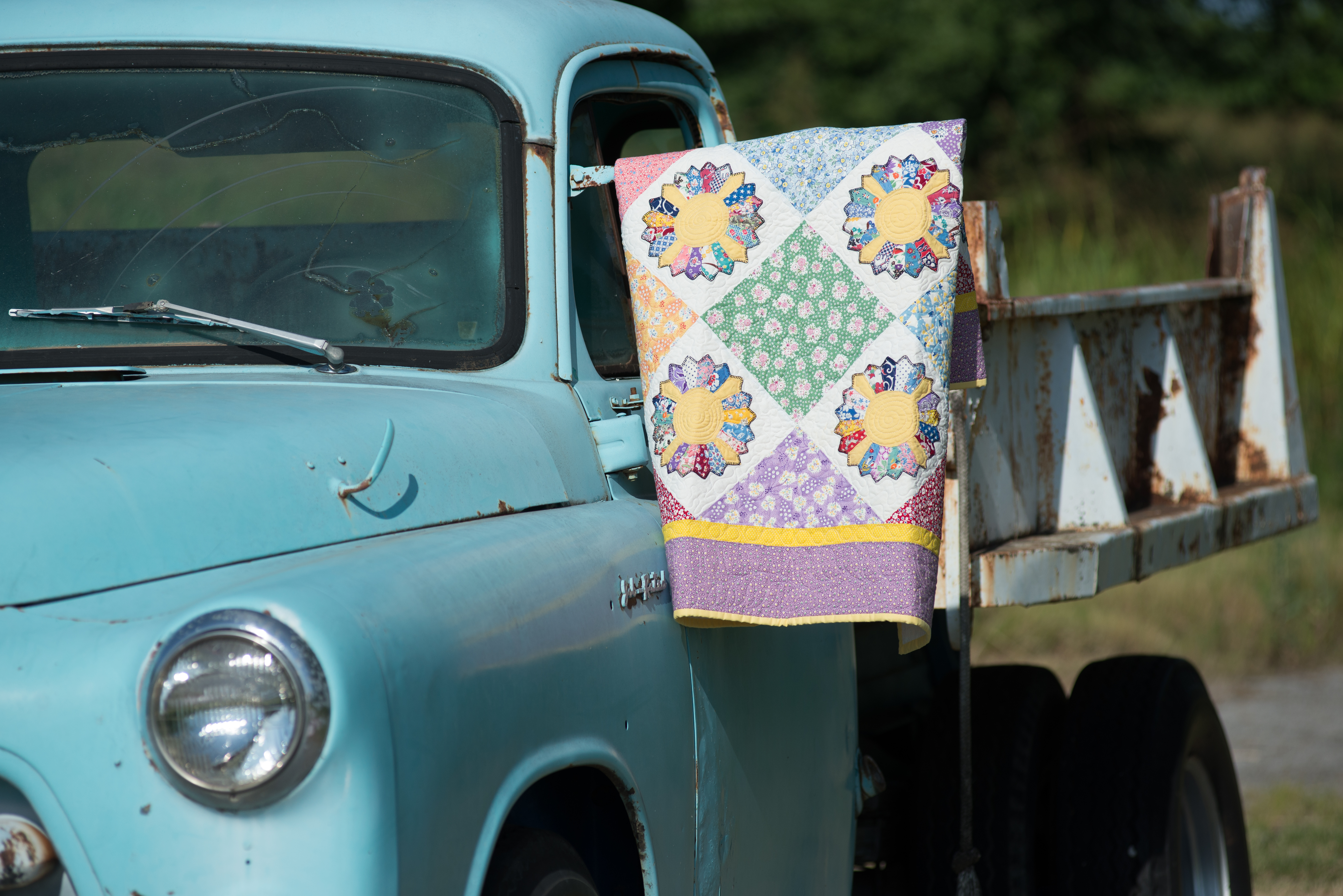 Then on to a location. Sarah used this old truck as the perfect backdrop for my Antique Dresden Plate. There were lots of pictures taken here but this is one of my favorites.
It was interesting to watch her lay out an assortment of quilts and then edit her selections for each photo. Sarah definitely has a talent for knowing exactly what is just right.
One the Vine is a miniature pattern that I designed several years ago using Moda flannels and a P&B floral print. The sunlight hitting these colors really makes them pop.
Sarah's specialty is children and family portraits. She did and excellent job of photographing my quilt family. To see more of Sarah's work or to talk with her about photographing your quilts, go to www.sarahchloephotography.com.
#photography #quilt #photofinish